Sexta-feira, 2 de Setembro de 2011
Review of Tom Stonier's Information and Meaning: an Evolutionary Perspective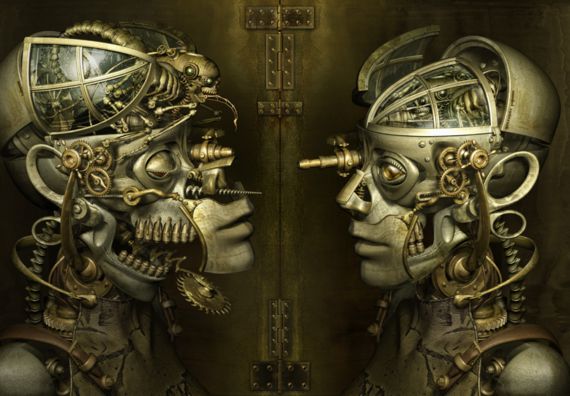 A couple of weeks ago, I went to the library to find some books that would get me started on my thesis about the urgency of information. I had it more or less clear that the obvious place to start would be by understanding Shannon's Information Theory. So I read Shannon's original article, and suddenly remembered that I had flunked calculus, concluding that maybe it would be better if someone explained Shannon's theory to me, hence Stonier's book.
I really couldn't have been luckier on my first pick. As it says on the back of it: "Information and Meaning is the third book in a trilogy exploring the nature of information, intelligence and meaning" being this volume solely dedicated to the latter concept: meaning. I had hit the jackpot, as urgency, at our human level of perception, has everything to do with meaning and, of course, context.
Stonier starts his book with a "Philosophical Preface" questioning the current physics model that states that the Universe is made of mass and energy and suggests that: "Information, like energy, is conceived as a basic property of the universe; and like energy, which is traditionally defined operationally as possessing the capacity to perform work, so information is defied operationally as possessing the capacity to organize a system". So there you go. Right there, off the bat, questioning the laws of physics.
Gradually, he introduces, defines (presenting a lot of different authors theories), and extensively explains concepts that gradually build on themselves, starting with the nature of information, moving on to information processing systems and the nature of intelligence, confronts biological and mechanical (and electronic) intelligence, details the origins of human speech and ends up with a theoretic model for how neurons create thought. Stonier's writing is fluid, and has a great sense of the basic points that you have to get across to explain the fundamental concepts of a given theory. 
Although this book is not new (1997) its a thorough introduction to the advanced theories behind the study of information and communication, and even though I won't use half the notes I took on my thesis, it was well worth the reading.